Enjoy the best Japanese food and drinks while relaxing in your private space. Why not give a try?
Here at "Private Room Izakaya BANYA," our delicious cuisines made with the fresh and seasonal ingredients will be served directly at your private room.
It is a perfect place for either spending time with your best buddies, catching up with your old friends, or meeting your special guests.
Course
This special price course is only available for people who make a reservation online. Don't miss the chance!
Food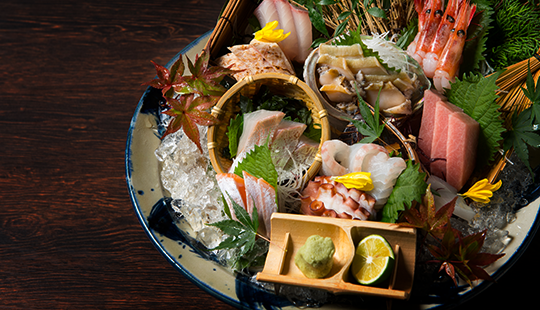 【BANYA Deluxe Platter】Chef's Selection of 10 Recommendations
Large helping and delicious! The most popular menu at BANYA Our high quality seafood is carefully selected from various regions of Japan,such as the belly meat of premium tuna and raw sea urchin on the half shell to accompany the taste of fresh Abalone.
The best combination of our catches of the day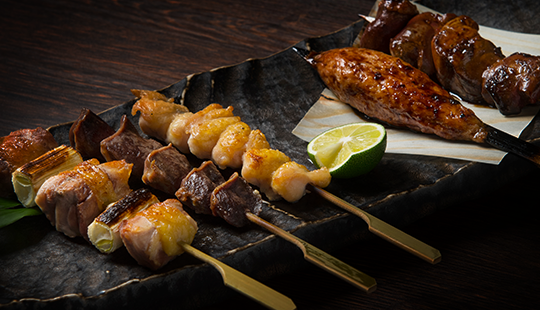 BANYA Grilled Shish Kebab
Using the fresh chicken meat from a certified vendor in the Tsukiji Market,and prepared daily.
Everyone's favorite Japanese chicken meatball is not boiled or steamed, but instead is skewered and grilled over charcoal fire.
Satisfyingly bite-size so that you can savor the juiciness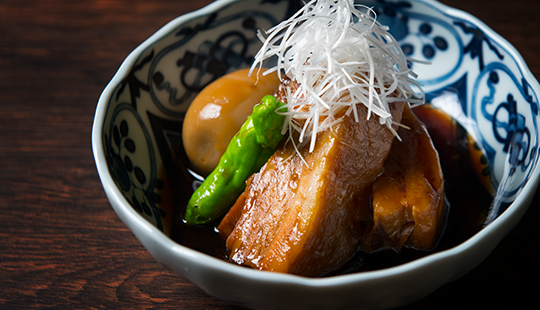 Traditional meat stew
Since opening, our cooking method and recipe has remained unchanged.
It takes about 10 hours of slow cooking,and marinating the meat for one day so that it can be fully flavoured.
This dish is the representation of our desire to create the most delicious cuisine no matter how time consuming or complicated the process may be.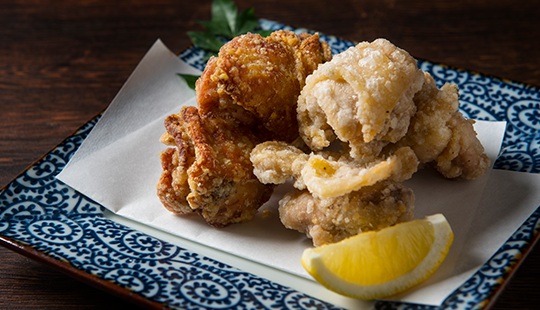 Secret Deep-fried chicken
We only use thigh meat from chickens that were raised in Japan. There are two flavors, soy sauce, and salt.
The star of this dish is its dipping sauce.
The secret behind the soy sauce flavor is red wine,
while white wine is used for our salt flavor which makes the chicken even more tender and delicious.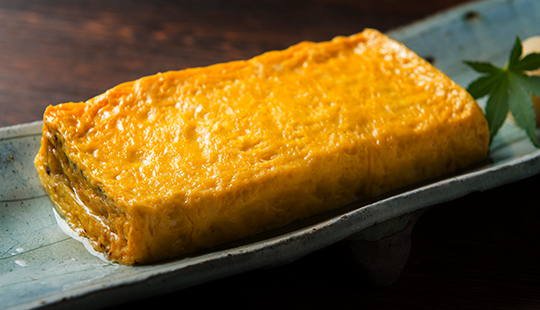 Just grilled! Juicy rolled omelette
We begin to cook immediately after receiving your order Only the senior Chef in BANYA called "NIKATA" is able to expertly prepare this dish.
Due to the simplicity, this dish direcly challenge the cooking skills of the Chef.
Use the bamboo knife to release the juiciness of the rolled omelette.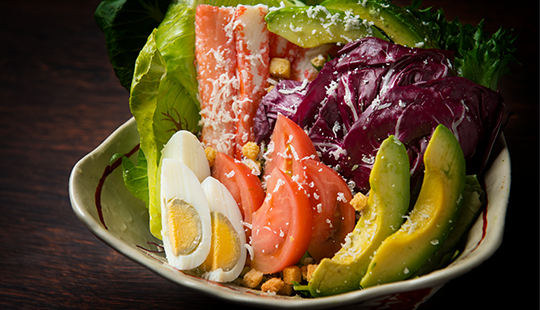 Caesar salad with snow crab
This very popular dish among our female guests includeslettuce that has been chilled in ice water, avocado, tomato, seaweed, and is topped with premium snow crab from Hokkaido.
Once tasted, the delicious flavor of snow crab will fill your mouth.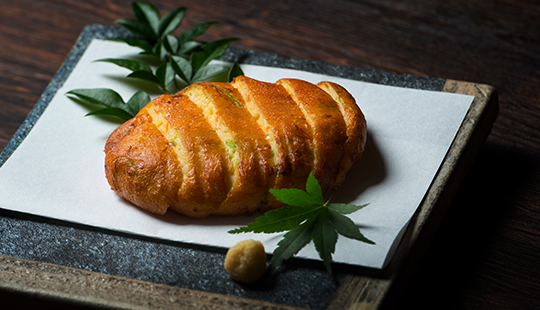 Handmade fluffy fried fish cakes
Formerly a February exclusive dish, this popular meal is now available on the menu year-round.
We use fresh cod fish meat from Tsukiji market mixed with octopus, vegetables and egg whites to make the fish cakes.
We begin to make the fish cakes into shape once we recieve your order, and fry them at a low temperature until they become an appetizing color.
many of our guests are pleasantly surprised by the fluffy texture of the fish cakes.
Only handmade fish cakes can taste this good.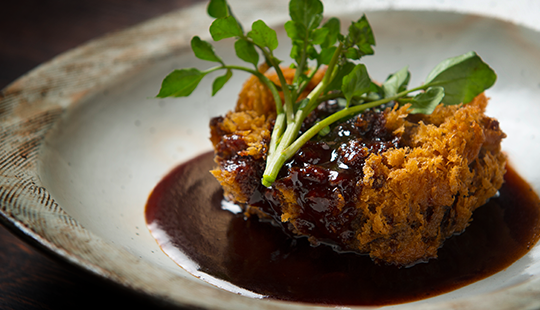 Handmade Hamburger Patty
Our Chefs have focused their efforts on perfecting the ratio of beef and pork.After repeated trial and error, we can finally present you withthe "overflowing" juicy hamburger patty.
In addition to vegetables grilled with the beef fat and red wine,please enjoy the dish with our homemade sauce.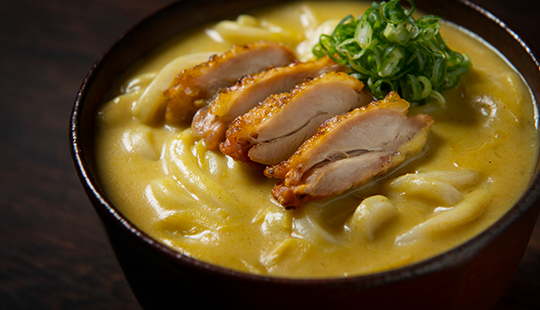 Dreamy Curry Udon
This dish has been loved by our guests for many years and is our staple menu item.
We use dried sardines and flying fish to create the soup base, along with 23 types of spices, and mix it with milk and fresh cream,to present you with a mild and creamy taste.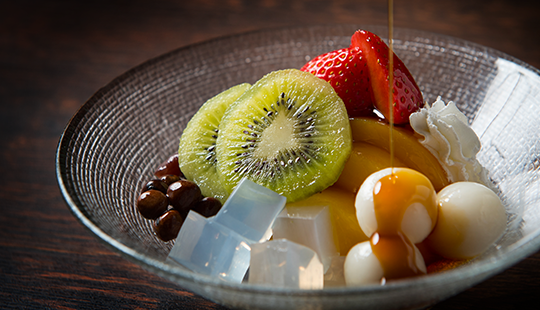 BANYA Sweet rice flour dumplings
We use local ingredients of the agar to create two flavors of sweet rice dumplings; the original flavor and matcha flavor,Our chefs make these two flavors by hand every day.
We make these fresh to order.
Our sweet dumplings are then chilled in ice water.
We present you with the fresh and chewy taste.
Drink

Draft beer
Whiskey
Shochu
Japanese Sake
Plum wine
Wine (red / white / rose)
We offer a large variety of drinks
Shop list
Sister
Private Room Japanese Restaurant Higashiyama Shinjuku main store

Shinjuku NS Building 29F 2-4-1 Nishi Shinjuku, Shinjuku-ku, Tokyo, 163-0829

"Open Hours Monday to Friday Afternoon 11:30~14:30 Night17:00~23:00(Last order for food at 22:00、Last order for drinks at 22:30) Saturdays, Sundays and Holidays 17:00~22:00(Last order for food at 21:00、Last order for drinks at 21:30)"

TEL: 03-5909-0760 TEL: 03-5909-0760

※Please note that inquiry by phone may only be available in Japanese.

Sushi BANYA Ginza Main Store

New Ginza Building B1, 7-3-13 Ginza, Chuo-ku, Tokyo 104-0061

"Open Hours Monday to Saturday 17:00~23:30 (Last order for food at 22:30、 Last order for drinks at 23:00)"

TEL: 03-3573-0411 TEL: 03-3573-0411

※Please note that inquiry by phone may only be available in Japanese.